What if the power goes out?
With a battery back up, you'll be covered. We all want security and peace of mind -even when the power goes out. We are pleased to now offer multiple battery options, peace of mind, Installed.
Use solar energy throughout the day and at night
The LG Chem and the Sonnen Battery can be used to maximize consumption of solar energy at home, rather than sending it back to the grid, and also functions as a source of backup power in the event that the grid goes down.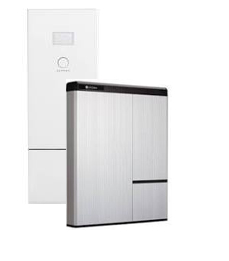 Contact us today to get a FREE quote on battery back up options and find about the utility incentives for battery storage and how you can keep the lights on!