What if the power goes out?
With a battery back up, you'll be covered. We all want security and peace of mind -even when the power goes out. We are pleased to now offer a battery option, peace of mind, Installed.
We install the sonnenBatterie Proudly made in the USA.
Use solar energy throughout the day and at night
sonnenBatterie eco lets you enjoy the benefits of solar energy production 24-hours a day! The integrated smart electronics manage energy use throughout the day, detecting when there's excess power and storing it for use at night.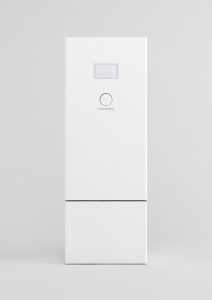 Never Worry About the Lights Going Out
sonnenBatterie eco is specifically designed to provide you and your family peace of mind in the event of a power outage. The unique power detection system will sense outages in real-time and automatically switch over to battery power.
Harvest Cheaper Energy to Use Later
sonnenBatterie eco allows you to store energy when it is cheap and running your home off the battery when rates go up. The sonnenBatterie eco is the right choice for every home and every budget.
Engineered in Germany – Made in the U.S.A.
Engineered in the energy village Wildpoldsried, the sonnenBatterie is one of the world's most accepted lithium based energy storage systems. Many thousands of households are using the sonnenBatterie today to safely store their self-produced energy. As a p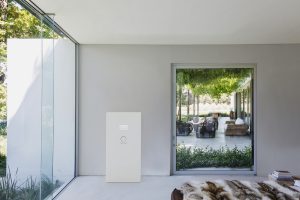 roduct 'Made in the U.S.A.', the sonnenBatterie fulfills the highest demands on safety and quality thus protecting your investment in the long run.
Existing Solar System?
The sonnenBatterie easily integrates with new and existing solar systems to manage power for households, both day and night.
Don't delay, make your security and peace of mind a priority!