Not ALL Solar Panels are Created Equal
Here at SGE we use SunPowerTM  systems because they are meticulously designed and tested to stand up to some of the harshest conditions: temperature swings, battering winds, humidity, hail and more. Solar experts know SunPower panels are the best at withstanding all types of weather. Whether you live in a mild climate or more extreme conditions, SunPower solar cell technology can take it.
SunPower solar panels are also backed by a 25-year Combined Power and Product Warranty – the best in the industry. So you can rest easy while you reduce or even eliminate your electric bill.
It's easy to see why conventional panels just don't stack up against SunPower® technology.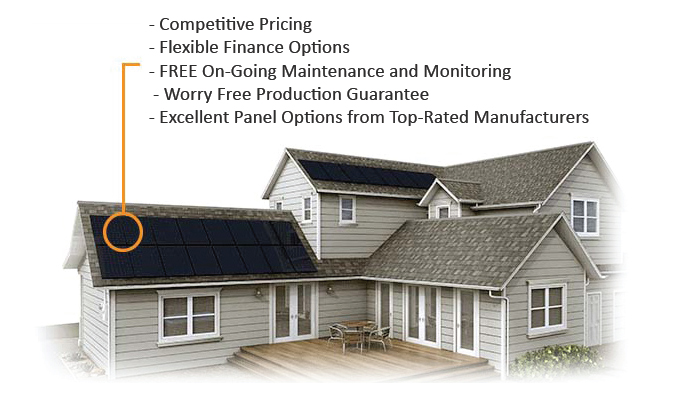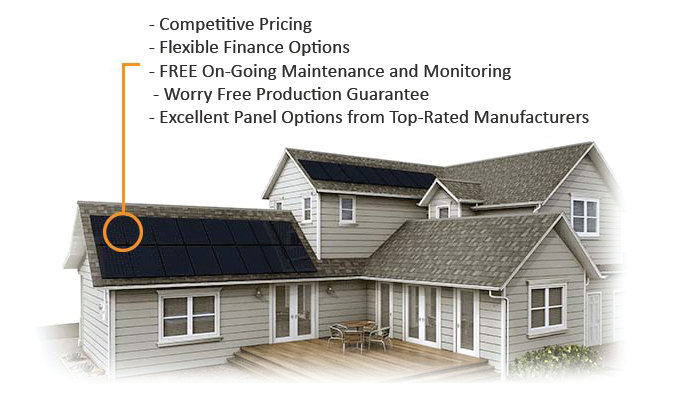 Conventional solar cells lose power over time because of corrosion and breakage. But the unique design of SunPower solar cells eliminates 85% of the reasons conventional cells fail. So you'll enjoy outstanding performance and savings with your commercial or home solar system for decades to come.
WHY DO MORE HOMEOWNERS CHOOSE SUNPOWER® SOLAR?
SunPower solar panels use more sun than conventional solar panels, which means we generate more electricity per panel, and we use less roof space to produce the energy you need. The result? With SunPower, you can enjoy the greatest savings on your utility bill over the lifetime of your solar energy system.
SUPERIOR SOLAR PANEL ELECTRICITY PRODUCTION
According to third-party tests, SunPower solar energy systems produce more electricity than other solar solutions. This means you can virtually eliminate your electric bill while greatly decreasing your environmental impact.
THE PLANET'S MOST POWERFUL SOLAR®
SunPower solar panels produce more power than other panels within the same amount of space. This means you'll need fewer solar panels to produce the energy you need. And you can maximize your available roof space to choose the best, unobstructed location for electricity production.
GREATEST SAVINGS FROM SOLAR ENERGY
Among the many benefits of a SunPower solar energy system, the fact that it offers the greatest savings on your utility bill may be the most important. There is no better way for you to maximize the return on your solar investment and increase the resale potential of your home than with a SunPower home solar system.
Ready to learn more? Call 800-653-4270 to speak with a SunPower expert.  Or visit  We are a SunPower Authorized Dealer.
https://www.sgesolar.com/wpinhere/wp-content/uploads/2018/03/res-tech-revnew-template-edited3.jpg
493
1280
SGE Marketing
https://www.sgesolar.com/wpinhere/wp-content/uploads/2017/08/sge-solar-padding.png
SGE Marketing
2018-03-19 11:15:13
2018-03-19 11:15:52
Not ALL Solar Panels are Created Equal