We are looking forward to some good old fashioned snow BUT…we wanted to post a quick reminder about snow and your solar system.
Snow can pile up and then slide forcefully off of your modules
Refrain from parking under panels that are likely to dump snow
Don't play under panels that have snow which can slide
We advise against getting up on your roof to remove snow off your panels. The panels gather enough sun to eventually melt the snow, which will slide off the glass surface. Using a rake or shovel up on the roof could harm the panels. Please remember the panel warranty doesn't cover damage caused by the homeowner. Plus, getting on a snowy roof would risk you getting hurt, which nobody wants!

Snow Guards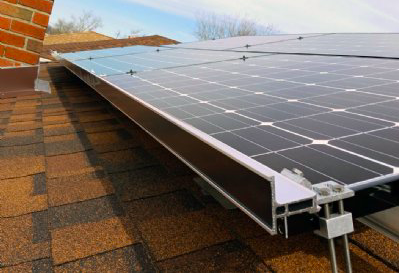 SnowGuards snow management systems are important for any low-friction, sloped roof. Snow and ice can avalanche off a low-friction, sloped roof and pose a hazard to people and property below.
Our SnowGuards products hold the snow and ice in position on the roof, allowing it to melt and shed gradually, instead of all at once.
Contact us today for a quote!
https://www.sgesolar.com/wpinhere/wp-content/uploads/2020/11/70d8bc13-cb0e-4583-8fb8-cf7109a92c41.jpg
286
820
SGE Marketing
https://www.sgesolar.com/wpinhere/wp-content/uploads/2017/08/sge-solar-padding.png
SGE Marketing
2020-11-20 14:45:49
2020-11-20 14:45:49
Snow and Your Solar Panels